New Dino weeding robot officially released in vegetable fields
Toulouse – France
December 14, 2016
Dino, Naïo Technologies' vegetable bed robot, has officially been released in the field. The robotic straddler weeds vegetable beds to assist produce growers in their daily tasks. Dino guides itself using the same laser and camera system as Naïo's - now famous - Oz robot. It can also use GPS for guidance. The tool is entirely autonomous and works on electrically charged batteries.
The Dino robot's main assets
The new vegetable bed robot is designed to help farmers save time. Dino weeds by itself but also assists farmers during time-consuming and straining tasks:
Autonomous mechanical weeding of vegetable beds,
Assistance during harvesting,
Load transportation,
Data collection.
Dino projects for 2017
Naïo Technologies has set up partner projects in France and Denmark to test Dino in the field using different set-ups. Experiments will be conducted:
Within the framework of the Farm 3.0 project, which studies future farming techniques and was launched by the French Somme region's Chamber of Agriculture,
In the fields of Picvert, a vegetable farm that works for French frozen food giant Picard.
For French vegetable producer Bonduelle.
Naïo Technologies aims to market five to seven Dino vegetable bed robots in 2017.
Technical data
Autonomy: 6 to 8h
Speed: 4km/h
Size: Length 2.20m / Width 2.10m / Height 1.30m (for vegetable rows of 1.20m to 1.80m)
Weight (without tools): 600kg (depending on battery and tool configuration)
Work debit: about 4ha/day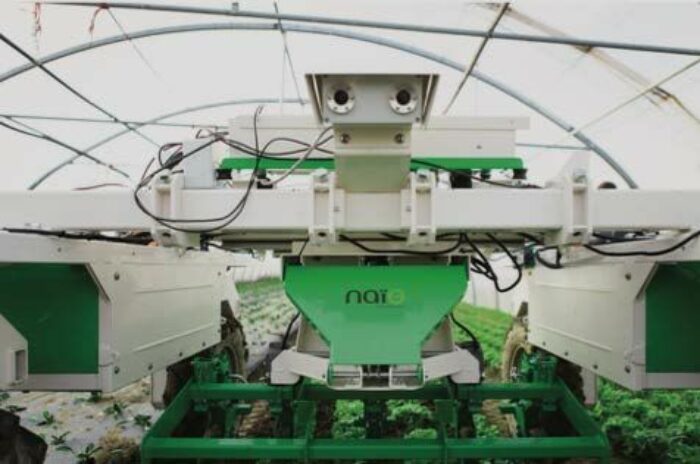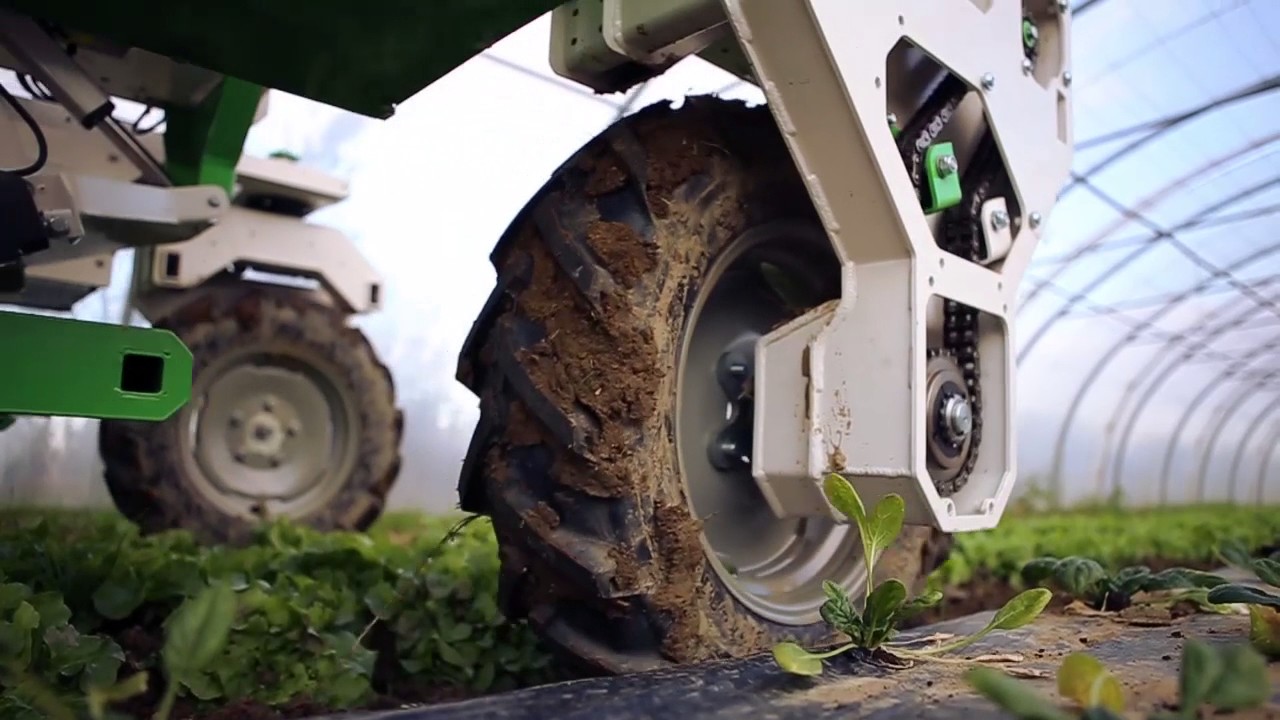 Naïo Technologies
Anouck Lefebvre
Head of Communications
Naïo Technologies
235 rue de la montagne noire
31750 Escalquens
Tel: +33 6 43 06 64 90
Mail: anouck.lefebvre@naio-technologies.com
About Naïo Technologies

Created by robotics engineers Gaëtan Séverac and Aymeric Barthes in 2011, Naïo Technologies is an Agtech company based in Toulouse which designs, manufacturers and markets agricultural robotics solutions co-built with farmers and consumers. Being people- and environmentally-friendly, these weeding robots can, in particular, compensate for the lack of an agricultural workforce, reduce the drudgery linked with some agricultural tasks and limit the need for chemical inputs. To date, nearly 150 robots are in circulation worldwide, including Oz, designed for diversified market gardeners, Dino for weeding mound-grown vegetables and Ted, for wine growing.