FIRA 2016 to unite key players in agricultural robotics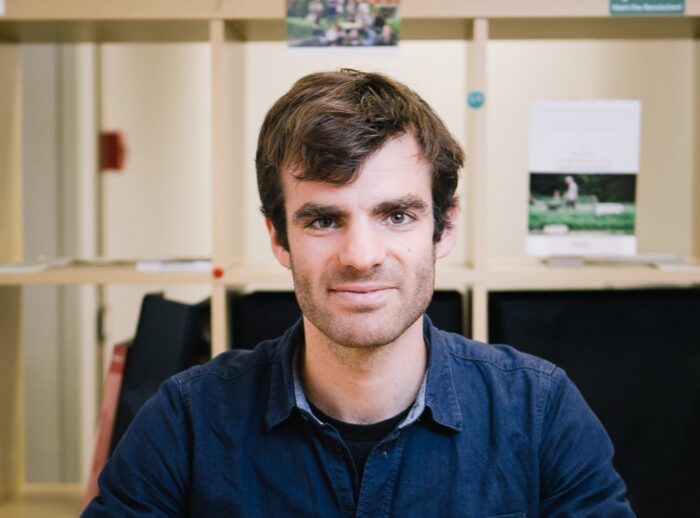 New edition of FIRA, 29 & 30 november 2017 in Toulouse – France
FIRA 2016 is Naïo Technologies' first International Forum of Agricultural Robotics, which takes place on November 18th and 19th, 2016 in Toulouse, France. To learn more about the upcoming event, we've interviewed Gaëtan Severac, Naïo Technologies' COO, who explains his ideas on today's and tomorrow's agriculture.
Why organize the FIRA International Forum on Agricultural Robotics ?
Our first idea was to create an event to introduce our range of farming robots to an international audience. However, we gradually realized it was more important to have key players in agricultural robotics meet up and work together, which is why we organized FIRA 2016.
There are already quite a number of events and scientific conferences on agricultural innovation but we haven't found any that were specifically designed for professional and industrial players in agricultural robotics, even though this sector is in full expansion. We now aim to organize FIRA every year in order to attract a growing audience.
Can you tell us more about Naïo Technologies?
Naïo Technologies develops and markets farming robots: we make robots to assist farmers in their daily tasks. At this point, our robots are mainly focussed on mechanical weeding, but in the very near future, they should be able to help farmers with an increasing range of tasks.
Agriculture is increasingly robotized. What are the stakes ?
This may seem surprising, but our agricultural robots are designed to bring the human factor back to the forefront when it comes to managing a farm. By diminishing the farmers' workload and, for example, avoiding the use of chemical pesticides, robots can improve the work environment and help farmers concentrate on what really matters to them: their passion for agronomics.
Farmers have to manage a complex ecosystem in order to maintain the balance between the natural environment (soil, weather, fauna, flora) and the crops they grow to feed us. The tools they use, whether they're traditional (spades, ploughs, pen and paper…) or new (sensors, robots, GPS…), are just different ways to help them :
– understand the ecosystems in their fields
– make the right decisions at the right time
– implement these decisions.
It's our job to provide farmers with the best tools possible to achieve their goals.
What part will robotics play in tomorrow's agriculture?
Robots are tools that are designed to ease the farmers' workload and accomplish repetitive hard work, such as weeding. They enable farmers to act timely, precisely and as often as is required, in order to accomplish tasks that, very often, nobody really wants to do anymore.
In the same way horses did in the past or tractors do now, robots also help carry and use tools. It's not very hard to imagine a wide range of missions for robots to accomplish in the future, such as collecting crop data, maintaining crop health or keeping an eye on diseases and pests.
Can you name a robot that inspired you?
It's not always easy to get things right from the start: persistence is required before you get actual results. I've always enjoyed the (not very efficient) robots that the Gaston Lagaffe cartoon character designed according to his very particular philosophy.