Weeding vegetables with the Oz robot – testimonial part 1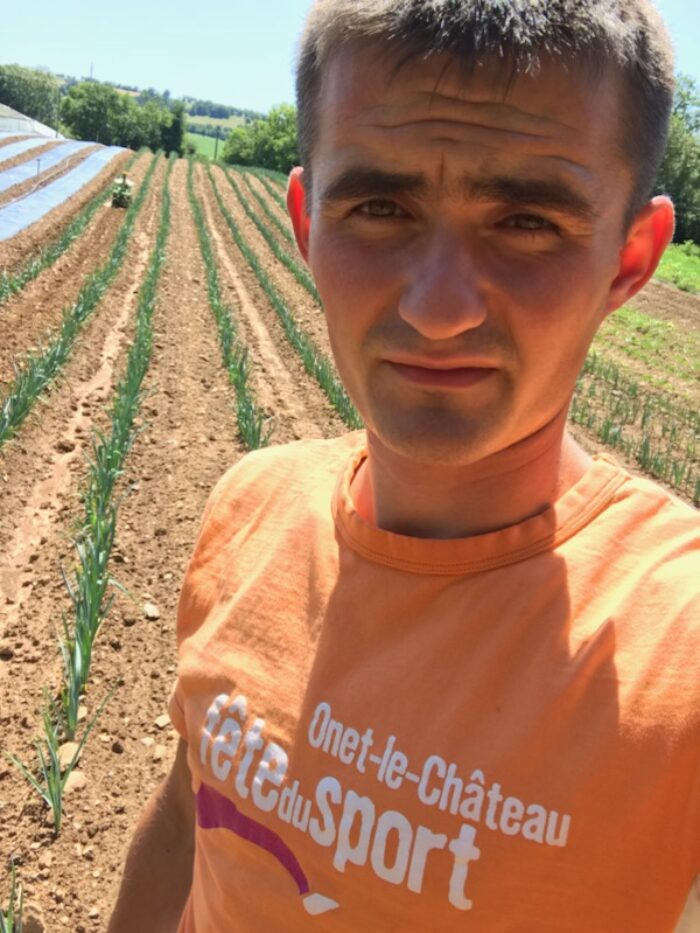 In the French Aveyron lies the jointly run vegetable farm of GAEC de la Ferme d'Agen. The GAEC covers six hectares, five of which contain vegetable crops, such as green beans, tomatoes, carrots, leek, fava beans, potatoes, spinach… The vegetables are sold directly to consumers at the farm shop and on local markets. Customers can even harvest some of the crops themselves. The GAEC is a traditional farm and uses the Oz robot to weed part of the vegetable crops. Bastien Puech, one of the farm associates, gives us his account on using Oz to weed vegetables.
Choosing Oz to weed vegetable crops
Bastien: We chose the Oz robot to take care of the weeding because we needed help with our vegetable crops. We'd also considered purchasing a steam weeder. However, when we started to work on the funding, we realized the Oz robot could help us save time on the hoeing we did by tractor. And that's how Oz came to our farm.
 Plot preparation is crucial
Bastien: In the beginning, things were a bit complicated. The Oz robot arrived in winter and we wanted to try it out on our cabbages for a start. But we had a hard time determining at what stage of development we should use the robot. Also, there was a lot of humidity, which stopped some of our beans from appearing and made our peas sick. As a result, Oz spent a lot of time in our garage during spring, which was very disappointing. Of course, there was nothing we could do about the weather but to start using the robot, we frequently called on Mathilde, Naïo Technologies' technical advisor for vegetable farms. We reorganized spacing between rows and tried to find plots that were better suited to the robot. It works best in straight plots with very little rocks. Things have been looking up since then.

A bit of persistence to fully master Oz
Bastien: After 6 months, I want to take things one step at the time this year to completely master Oz.  When the next season begins, I'm going to use Oz to weed the greenhouse and then use it on outdoor seedlings. One thing's for sure, I've never stopped believing this will be a good thing for the farm. It just requires a little persistence. The hardest part is defining the right settings for every crop type but, other than that, the robot is very easy to use once you've followed the training session. On the farm, there's two of us who use the robot: me and one of my colleagues, who generally isn't very fond of anything technical. After he was trained by Mathilde, he thought the system was well designed and now he's very comfortable using it.

We'll meet up with Sebastien again after winter for a follow-up interview.
To learn more about the Oz robot, don't hesitate to visit the Oz robot webpage.