Ted vine weeding robot takes up residence at the Domaine Cazes – South France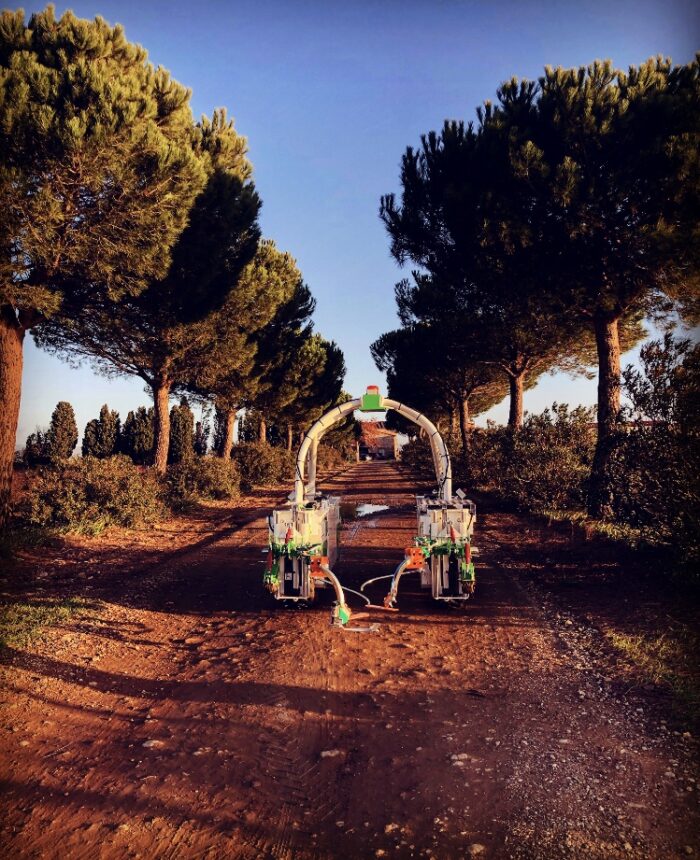 Since the start of autumn 2019, Ted, our autonomous vine weeding robot has taken up residence at the Domaine Cazes in Roussillon. This organic vineyard managed exclusively using biodynamic methods that benefits from Biodyvin certification has served as a platform for research and innovation on environmental issues for many years. The perfect place to test our vineyard robot.
The Research & Development partnership between Naïo and the AdVini group – of which the Domaine Cazes is one of its jewels – follows a sustainable development policy initiated ten years ago by the Maison JeanJean, the founder of AdVini. This vision now inspires the group's global strategy for its more than 2,000 hectares of vineyards in France and abroad. "It has led to the conversion of 60% of our vineyards to organic farming. In places where conversion is more difficult to set up, a High Environmental Value standard has been introduced. Our short-term ambition is to arrive at 100% of vineyards that are either certified or committed to the path of environmental action", explains Carmen Etcheverry, Sustainable Development Officer at AdVini.
Cazes, a pioneering estate for innovation
This transformation desired by the group involves reviewing certain agronomic and vine farming practices and testing new ones to meet the challenges of fertilisation and irrigation, the management of soil cover, and also, of course, the avoidance of weedkillers and CMR, in the same way as the Domaine Cazes, managed using biodynamic methods for the past 23 years on the initiative of Bernard Cazes. And if switching to organic means turning a back on synthetic inputs, it is also means having to work the soil more, which implies machines going over the land more frequently resulting in the compacting of the soil in certain sensitive areas and increased greenhouse gas emissions. "To remain coherent with our environmental approach, we are looking for effective alternatives adapted to these constraints", explains Carmen Etcheverry.
In addition, the economic context is increasingly complex with regard to recruitment with the vine farming sector struggling to attract qualified tractor operators and find a solution to the difficulty of weeding. "This project with Ted offers a response to most of these social and environmental challenges. By moving towards robotics, we will be able to hire employees interested in project research, experimentation and support. And with a 100% electric robot, it is possible to reduce our greenhouse gas emissions and soil compacting, and completely avoid the use of weedkillers in vineyards that are still concerned by their use".
An iterative approach to adapting Ted vine weeding robot…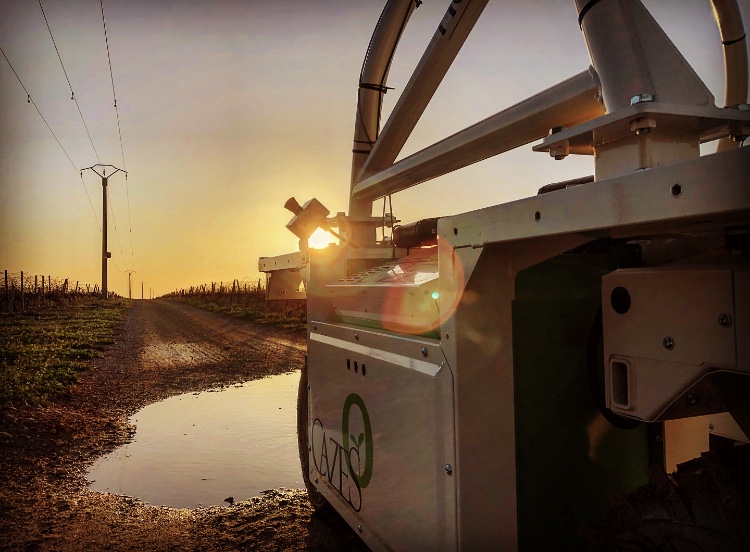 The Domaine Cazes entrusted Ted to Thomas who, after receiving training from Naïo Technologies, put it to work in the test plot that had already been mapped. These initial tests also helped to realise that the particularly stony soil at Cazes required an adjustment of the robot's tools. It was decided to adapt new fingers on Ted, with a spacing and angle that would allow any stones encountered along the way to be removed. After completing the mapping of a further 5 hectares (out of the almost 200 on the estate), the intercep weeding robot will be ready at the end of winter to start the season as soon as the first weeds make their appearance in the spring.
On the experimental lands of Cazes, the idea is to proceed according to an iteration logic, explains Carmen Etcheverry. "In addition to our own observations, we want to collect feedback from Ted's users for other vineyards, understand what they set up, and build on these experiments in order to define the best use that can be made of Ted according to the vegetative cycle of vines and the different regions and soils in which it has been tested ".
… And adopting it?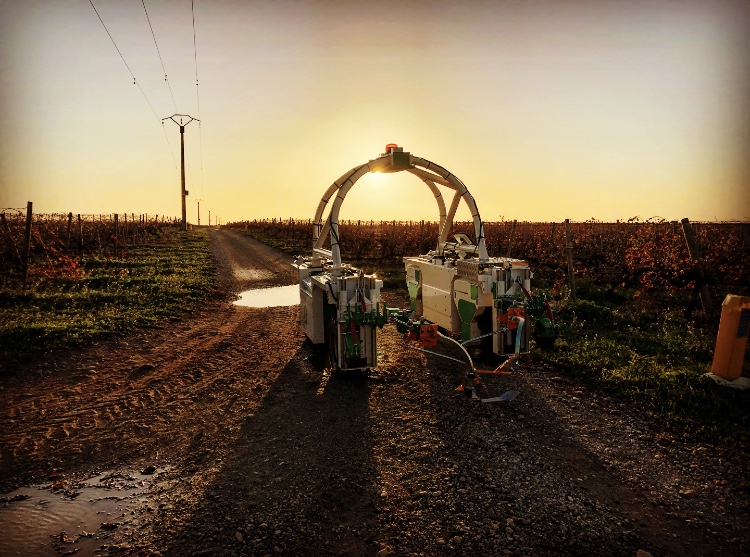 Therefore, this partnership allows Naïo to test its vineyard robot in new conditions and thus continue to ensure its evolution according to specific needs. An objective shared by AdVini, which stresses "the importance of following a logic of support and influence for innovations when they arrive in the sector so as to continue to be cutting-edge and also benefit from equipment that we will be useful to us in our different vineyards and adapted to their respective specific features." And why not disseminate these technological advances and new practices where they might be useful and thus contribute to the revival of vine farming.