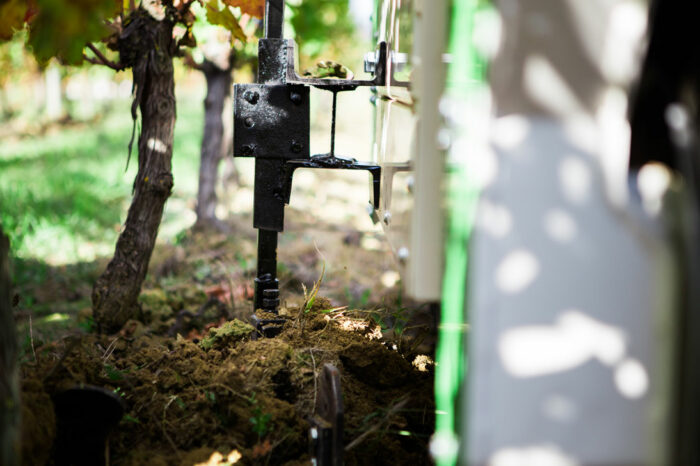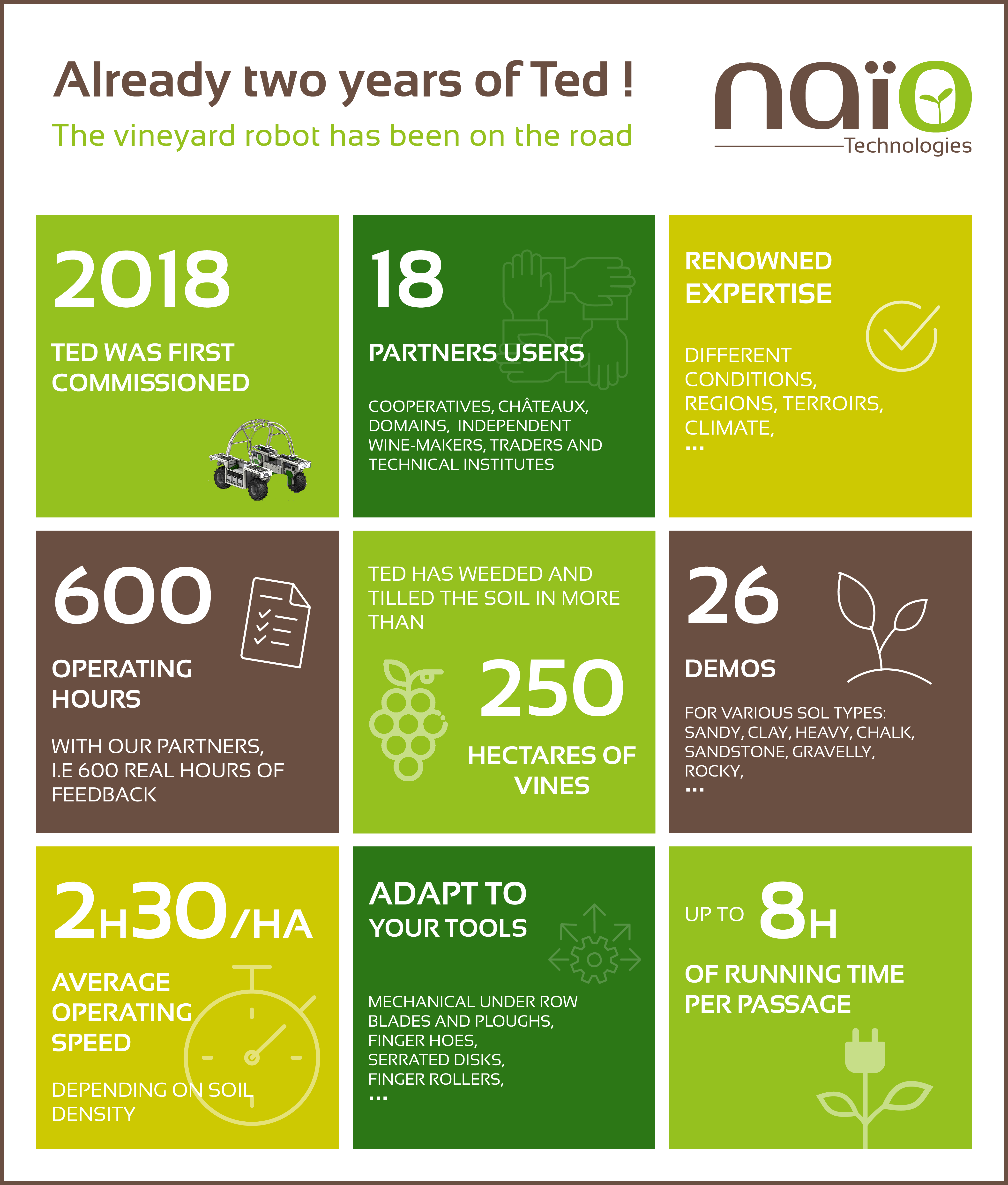 Our robot, Ted, has been on the road through the vineyards for two seasons now. No fewer than twenty Ted robots now accompany our wine-growing partners. Drawing on all the feedback we have received, we were able to look back on the many steps taken.
Autumn 2017: our team of Naïo engineers, at the time made up of about ten people, carefully analysed the first runs made by the new vineyard robot in an experimental plot in Gaillac – owned by the IFV, the French Institute of Wine. The project was conducted jointly with the LAAS-CNRS and the IFV, and recently gave rise to the very first autumn straddling robot prototype for vineyards – the famous Ted!
Following the first demonstrations, the many positive responses received from wine-growers convinced us to start actively developing this vineyard robot. We therefore began collaborating with partner wine-growers, to experiment the prototype in various wine-growing conditions. Our goal was clear: to obtain high-quality in-field feedback from the many hours spent operating, so we could develop the platform quickly.
January 2020: After two years spent experimenting, no fewer than 700 hectares were covered by Ted.  Our partners soon became familiar with the new tool, and quickly integrated it into their operating strategy.
Major developments are expected by the end of the year, but before we say any more, here is an overview of the last two seasons.  The Ted adventure is only just getting started!