"Robots could carry out multiple agricultural tasks"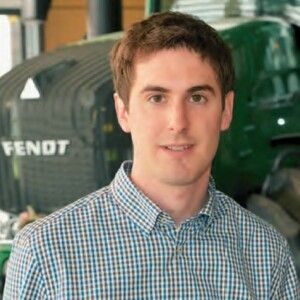 Thiemo Buchner is speaker at FIRA – Intenational Forum of Agricultural Robotics – that will take place 18-19 November 2016 in Toulouse (France). The Engineer-Searcher at AGCO Fendt explains his vision of tomorrow's agriculture. 
Robotisation is more and more present in agriculture, what are the main challenges today ?
One of the main challenge is to provide robust and affordable robots that can operate in an agricultural environment (e.g. dirt, rain, steep terrain). As the robots operate autonomously most of the time, safety is another very important aspect.
According to you, what will be the place of robots in tomorrow agriculture ?
Robots have the potential to carry out multiple agricultural tasks, but maybe in another way they're done today. So we might have to rethink agricultural processes.
Tell us what famous robot inspired you ?
The TERMES Projet: Termite-inspired climbing robots :