Oz, an easy way to mechanically weed osier willows
Besides weeding vegetable beds at produce farms, the Oz robot also efficiently tackles the weeding of less common crops. Patrick and Séverine, his wife, own osier willow farm Osier de Gué-Droit in the Lys Valley of the Paris basin.  They talk about their passion for osier and explain how Oz entered their lives. 
The Osier de Gué-Droit willow farm was created in 2002, spreads over 3 ha and will shortly need to expand. Patrick and Séverine exclusively grow osier willows, mainly from the Triandra, Purpurea, Viminalis and Americana varieties on plots of about 30 ares each.
The Osier de Gué-Droit farm is a family affair, where Patrick and Séverine are the only employees.
To help customers decorate patios, gardens and balconies, the willow farm offers a wide range of ready-to-plant kits: osier cuttings by the linear meter, ready-to-plant double hedges and even cabin kits. "We mainly sell our products via our website and also animate specialized theme fairs", explains Patrick. Both farmers really take environmental considerations to heart. Their osier farm will soon receive the nature reserve label Valeur Parc Naturel Loire Anjou Touraine.
Alternative weeding methods for quality products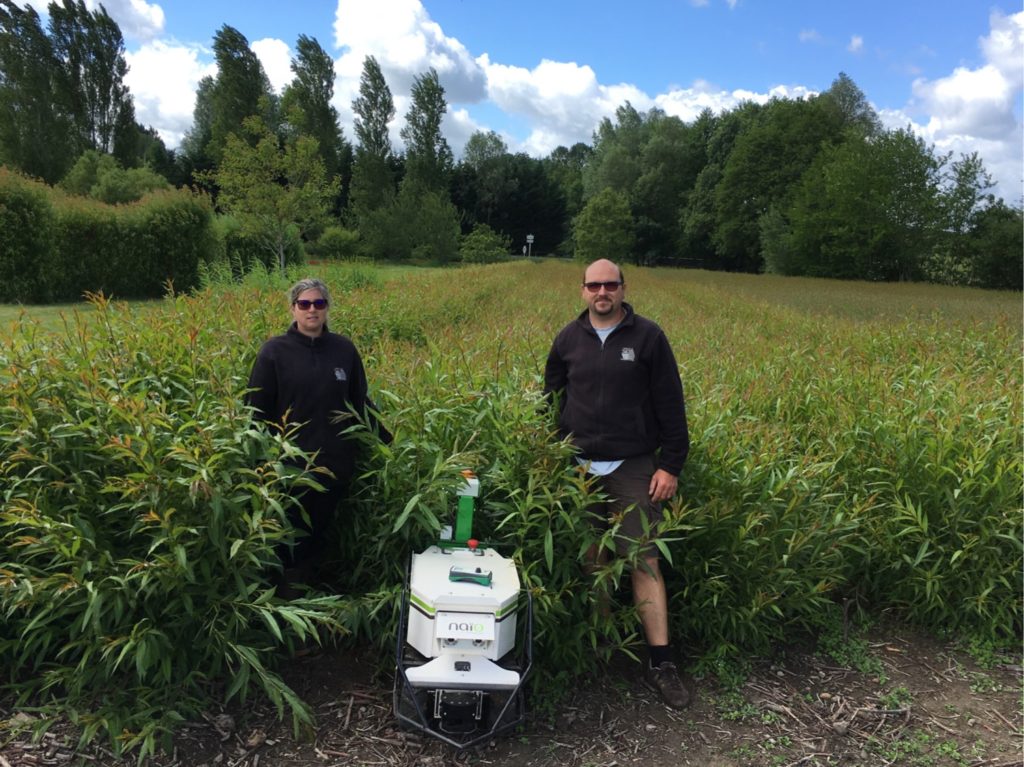 Before Oz, Patrick had to use chemical weedkillers at the pre-emergence and post-emergence stage. However, these products are often expensive and their use is increasingly being restricted. He therefore had to find an alternative solution. "We now no longer use weedkillers on our farm", he states. "The first couple of times, we use a tractor-mounted weeder and then Oz takes over to do the maintenance."
Even when they still used chemicals, they needed to weed rows and inter-rows manually. "Now, Oz works all by itself, alongside us. I feel like we're having an extra person with us when we do the manual work. Also, Oz makes this type of work less hard and tedious!"
Even though it's too early for Patrick to make a full report on using Oz, he's already noticed that his rows look a lot cleaner than before. "I think that, in five years time, our weeding companion will be partly written off ," he states.
To contact Patrick and Séverine :
Osier de Gué-Droit
https://www.facebook.com/osierprod/
Learn more about the applications of our Oz weeding robot: https://www.naio-technologies.com/en/oz/