Naïo designs new robots to weed vineyards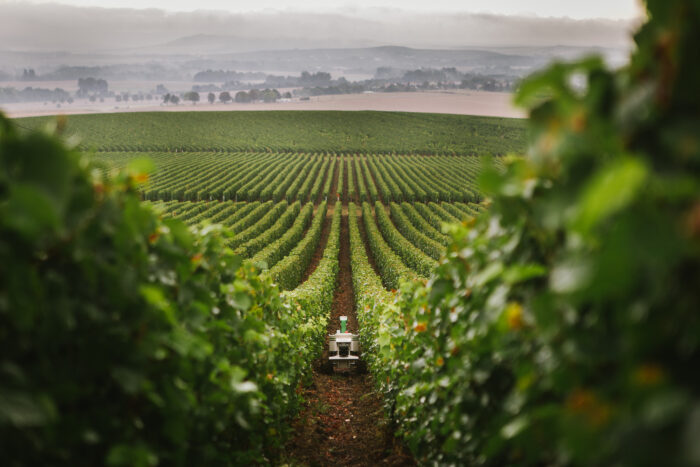 It's official: Naïo Technologies has become a sustainable partner for the wine industry! Naïo Technologies' two new robots are designed to control weeds in vineyards. Ted is a straddling robotic weeder whereas Bob runs on tracks to easily tackle slopes. Both robots were presented at the Vinitech-SIFEL International Fair 2016 at the end of November. During the event, Ted was awarded the Innovation Awards Silver Trophy in the Cultivation Techniques category.
Ted, the versatile vineyard robot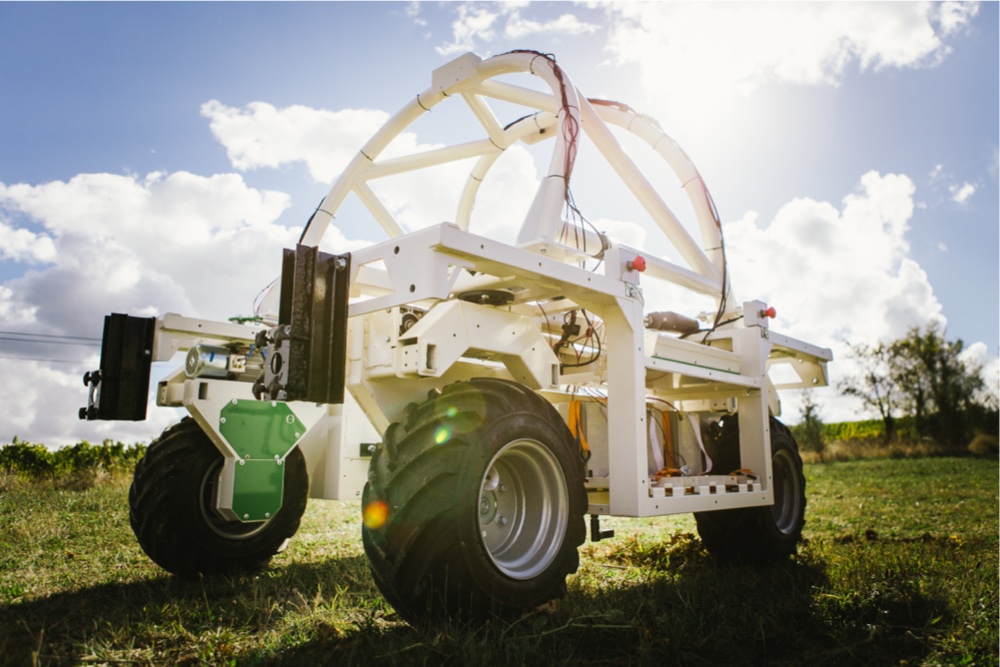 Ted is the first electrically driven robotic straddler to autonomously weed vineyards. The robot is the result of a collaborative project with the French IFV Institute for Wine and the LAAS-CNRS research lab for System Analysis and Architecture.
At the international Vinitech-SIFEL trade fair, Ted received the Silver Trophy for Innovation in the category of Cultivation Techniques, which rewards projects that will impact the future of the wine sector. Ted could first be seen in action weeding the experimental vineyards of the French South-West Vinopôle early this winter.
Ted's main goal is to help vineyard owners save precious time. It mechanically weed vineyards and vine plants while airing the soil using different tools. However, Ted will also be able to complete other tasks, such as mowing, debudding, trimming, spraying and collecting data. The R&D test series will be launched this winter with the help of four wine growers. Ted is expected to be marketed in 2018.
Technical data
Autonomy: 8 to 10h
Speed: 4 km/h
Large vineyards: 2m to 3m
Weight: about 600 to 800kg (depending on battery type)
Size: Length 2.30m / Width 1.80m / Height 2.10m (adaptable)
Work debit: 5 to 6 ha/day
See Ted in action:
Bob, the weeding robot that runs on tracks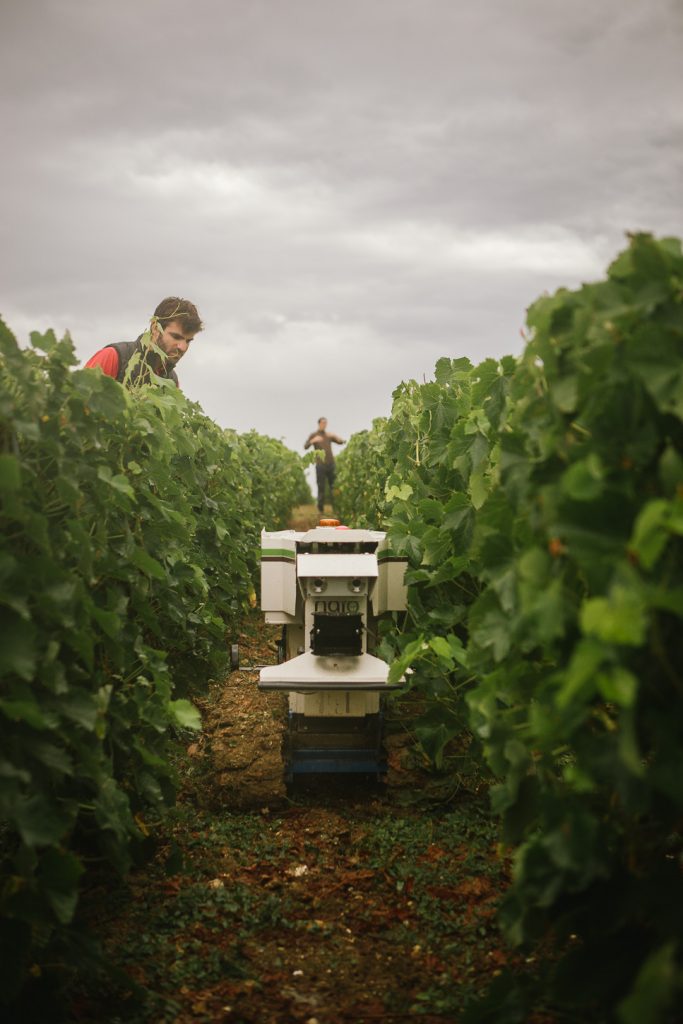 Bob is the result of 2 years of trials in the vineyards of the French Champagne region. At the start of the trial, we simply used the Oz weeding robot but increased its autonomy and doubled its wheels. The preliminary trials led us to redesign the robot's shape, add caterpillar tracks and increase motorisation in order to make sure the new robot could work in narrow rows and cope with slopes and relief.
The Bob vineyard robot aims to improve working conditions for wine growers and nursery gardeners by automating burdensome tasks such as weeding and superficial ground work.
Bob works in between rows using hoeing tools (plowshare, cultivator), but it also weeds directly in the row with passive inter-vine hoes (blades, finger weeders).
For more information about Bob, please don't hesitate to contact us.