Naïo adapts to the Covid situation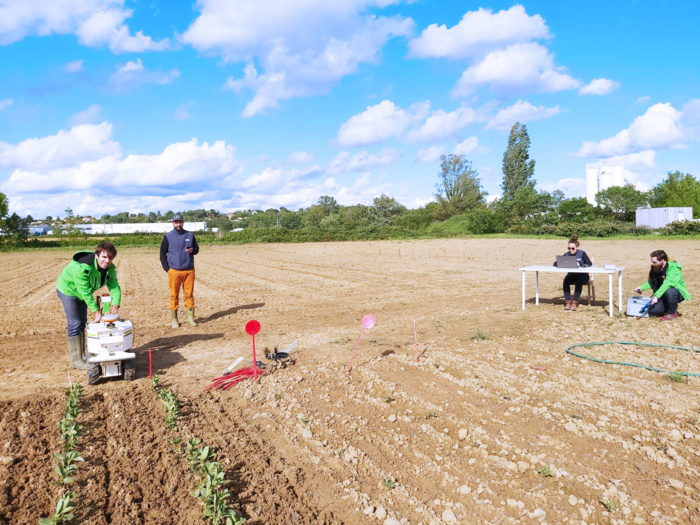 Many events have had to be cancelled owing to the current health crisis, including the many demonstrations of our robots. It is for this reason that we have decided to maintain our demonstrations in spite of this unprecedented situation, while making some changes in our approach!
We're offering a new format and we've started the ball rolling with Oz! Each week, you can watch our live demonstrations on various online platforms (Facebook, Hangouts etc.).
Free and Live demonstrations
These demonstrations are free, quick, technical and also interactive. In fact, as the groups of farmers at the live demonstrations tend to be small (between 5 and 10), we have decided to allow plenty of time for discussion, so we can dedicate the last 20 minutes of the live broadcast to questions, as well as the first 20-minute demonstration. It couldn't be simpler to take part in these live demonstrations: you just need to contact us here and we'll take care of the rest!
These demonstrations are only the first stage, however, as our teams can come and give you a second demonstration on your own land and even explore whether we can send you an Oz robot to your home for you to trial for a month at a special rate!
Around twenty farmers have already been able to attend these demonstrations. Our teams organise them every week towards the end of the day and are planning to maintain this rhythm during the entire season!