Maurice Gohlke, Robotics Software Engineer – Bosch DeepfieldRobotics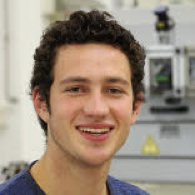 Company Profile :
"Bosch Deepfield Robotics is inspired to contribute innovative technologies towards a more sustainable and efficient farming. The corporate Start-up company was founded in 2014 combining the best of both worlds: The agility and flexibility of a Start-up allies with the technologies and the market access of a global High-Tech-Company.
Deepfield Robotics provides a product line of stationary sensor networks (Deepfield Connect) supporting farmers to make better decisions as well as robotic systems for optimized seed breeding and mechanical weed control. All Deepfield products are supported by clever Cloud solutions enabling the users to access and control their processes anytime anywhere."
Speaker :
Maurice Gohlke, Software Robotics Engineer
Abstract :
Agricultural machines provide a high level of automation today. The increased plant production with intensified methods of soil preparation, cultivation, improved sowing and harvesting techniques has led to highly specialized field equipment, e.g. high performance harvesters.
The high level of automation in plant production is necessary to address the problem of reduced labour availability in the agricultural domain. At the same time the increase in plant production solely by improved farming equipment is not sufficient to fulfil the needs for food production of the growing world population. This has several causes, e.g. climate changes, plant diseases and pests, limited effects of chemicals applications.
The constant increase in plant production can therefore only be resolved by improved breeding methods providing shorter cycles for new varieties and increasing seed quality. This includes breeding programs for better stress tolerance and disease resistance of crop plants. Breeding programs include large field plot trials where automation has not yet been applied in full scale because of smaller field dimensions. The breeding selections are based on rating phenotypic traits by skilled humans. The subjective assessment is error prone and can be misleading selections and seed development.
A novel high throughput field screening automation solution replaces subjective ratings by objective measurements and improved analytical methods. The technology combines robotics techniques for localization, navigation and displacement as well as multispectral computer vision to acquire vast amounts of data in field. The analytical processing of the acquired images incorporates machine learning for plant classification. Finally the results of the data processing are presented to the users in a cloud based web front end.
Breeders benefit from objective data based selection decisions taking the dynamics of plant development into account.