Here goes the Oz with GPS RTK training course!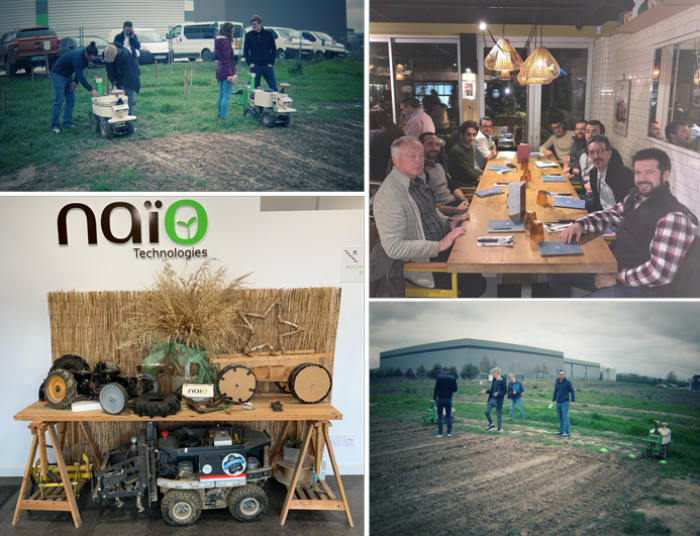 On 11, 12 and 13 March – just before the lockdown made its way into our personal and professional lives – we had scheduled a training session with our foreign partners, to prepare them for the arrival of our all-new Oz with GPS RTK guidance in their respective countries.
The purpose of this training course was to introduce the new Oz Offer (sales), train our distributors in using the Oz with GPS RTK guidance (theory & practice), provide an overview of soilweeding tools, and go into more detail about map creation tools. Making partners more autonomous will allow them to conduct series of demos in their respective countries, and thus promote Oz RTK's new 2020 features abroad.
With us for this session were our distributors from Quebec represented by GMABE, our Danish distributors represented by Seedcom, our Dutch distributors via video-conference represented by Abemec, as well as BayWA representing the South and East of Germany.
The exceptional circumstances required us to adapt our session, offering both an in-class and remote option. This course was the perfect opportunity to test our ability to remotely convey technical messages and information – just a few days before the lockdown began in France.
We were nonetheless able to exchange with our distributors, and broached the following topics:
–      Company presentation & tour (via video for some!)
–      New Oz RTK offers rolled out in-field
–      Reminder of how the Oz robot works
–      Assembling an RTK GPS kit on their robot
–      Creating GPS maps using Oz (with practical cases)
–      Using our mapping software and integrating these maps in Oz
This busy programme was interjected with countless discussions in English – sometimes with a Quebec or Danish accent – which were a great opportunity for our teams and distributors to exchange their views.
The course also strengthened our belief that information and knowledge can be shared with partners without necessarily having to travel far and wide.