Before SITEVI, Ted returns to Languedoc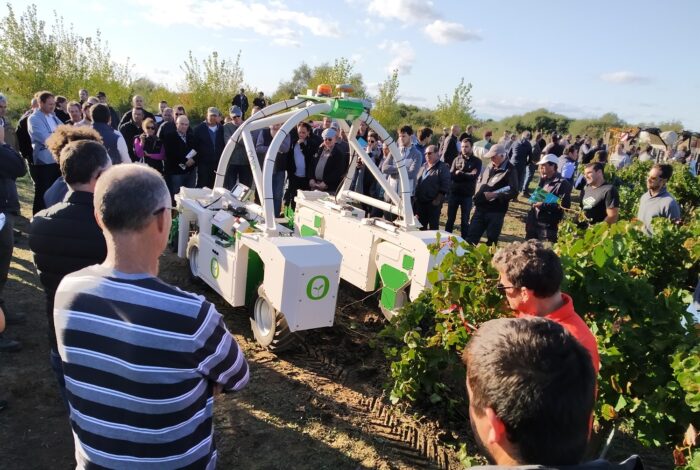 A few weeks before SITEVI, the major gathering for the wine-making sector, October has been fruitful for demonstrations of our TED robot!
A look back at thee demonstrations in Languedoc: at Innov'Action 2019 with our partner Arterris (11), followed by a day on soil preparation at our partner Les Grands Domaines du Littoral (30), and, finally, at our partner Grands Chais de France in Caux (34).
Before greeting you at our B3 B046 stand at SITEVI, a quick overview of these days organised by the host Departments' Chambers of Agriculture.
8 October: Ted appears at Innov'Action in Fangeaux (Aude)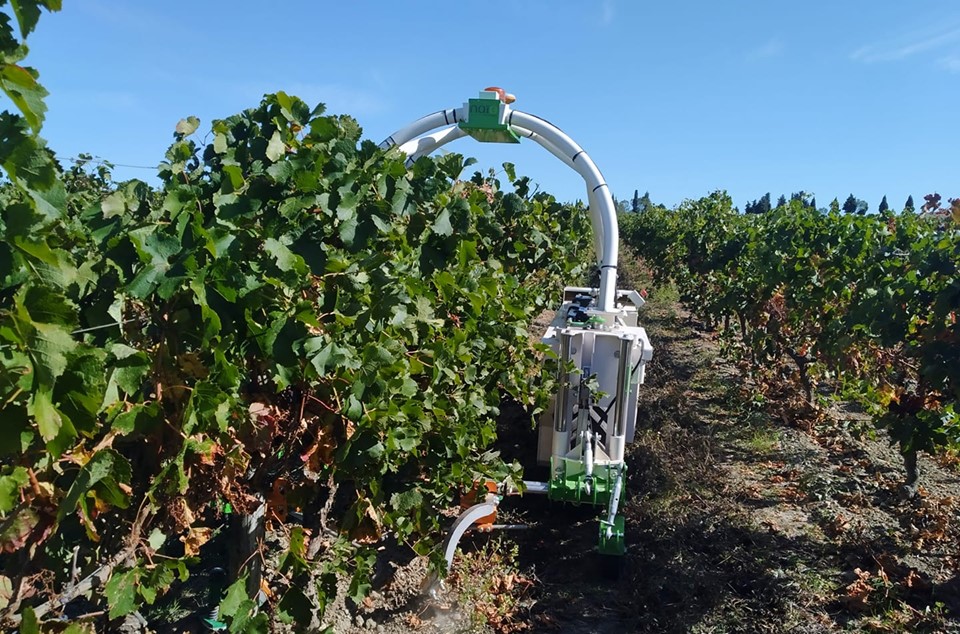 Aude Chamber of Agriculture organised two Innov'Action days in 2019 one of which at EARL Calmet et Fils in FANJEAUX, where experiments with TED have been in progress for several years. The idea was to let farmers have their say in order to present their innovative practices to other farmers at their own farms.
Thus, this day offered the opportunity to present the progress of our robot and the experimentation partnership with the Arterris Cooperative to the region's cooperative members and technical advisers.
15 October: Ted, a genuine soil preparation tool at our partner Les Grands Domaines du Littoral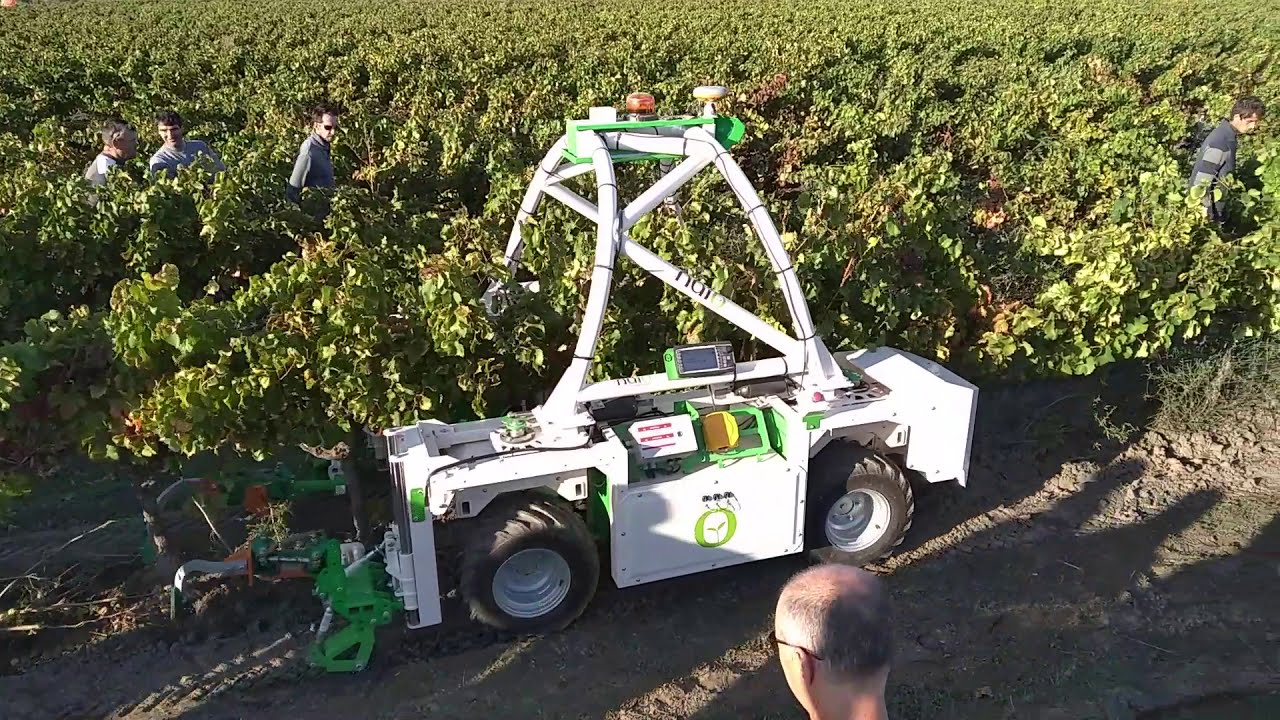 Although Ted was still being presented by the Gard Chamber of Agriculture as an upcoming "new technology" barely a year ago, this year, 230 farmers came to see our soil preparation robot alongside about twenty others.
Renaud Cavalier, an agricultural equipment adviser at Gard Chamber of Agriculture takes a look back at this day for us: "For this second demonstration by Naïo Technologies, we wanted to present Ted as a new soil preparation tool alongside the 20 other manufacturers attending. This major event was rounded off by the presentation of the robot which was much-awaited since the participants stayed right through to the end to see it. "With this demonstration, we were at the heart of the subject: today, soil preparation is central to farmers' concerns. The upcoming ban on certain weedkillers begs many questions and soil preparation is very labour intensive. Because of real difficulties hiring competent staff, the robot has a rightful role to play in this project.
As an agricultural equipment adviser, my role is to tell people that robots are the tools of today, that we are moving on to another stage. My role is also to anticipate and show how farming is going to be managed in the future.
The wine-making sector is the one most behind in terms of robotics. With animal breeders already being well-equipped for many years because quality of life is a priority among animal farmers (so that they can enjoy weekends for example), wine-making must tackle the question and equip itself", explains the agricultural equipment adviser.
21 October: TED helps you decide at our partner Les Grands Chais de France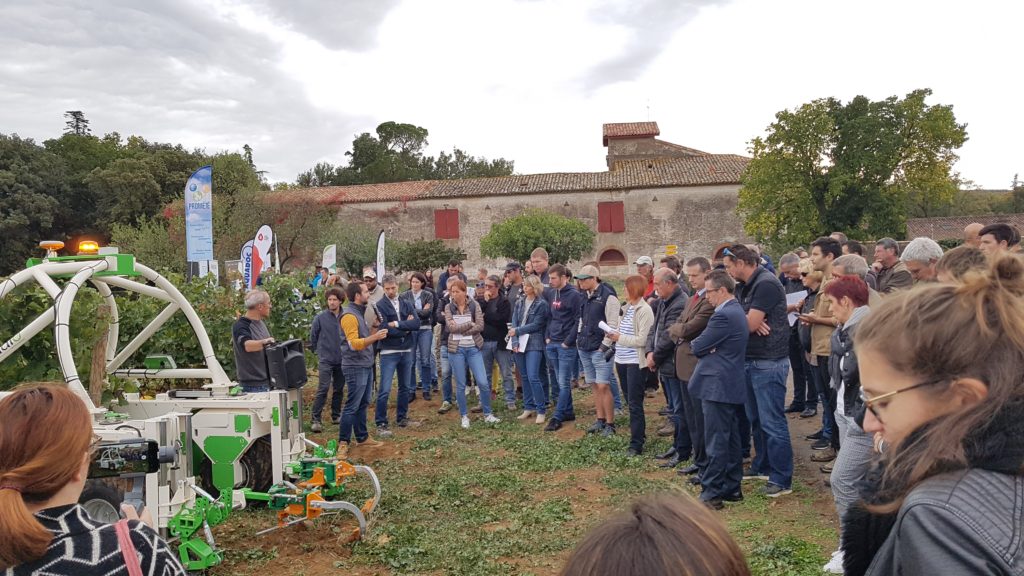 The Languedoc tour ended on 21 October at the Domaine des Belles Eaux in Caux (34). This afternoon devoted to new technologies in wine-making organised by Hérault Chamber of Agriculture fulfilled one last goal essential to Naïo by offering us the chance to present Ted to several decision-making tool suppliers.