Agricultural workforce: the great challenge of the sector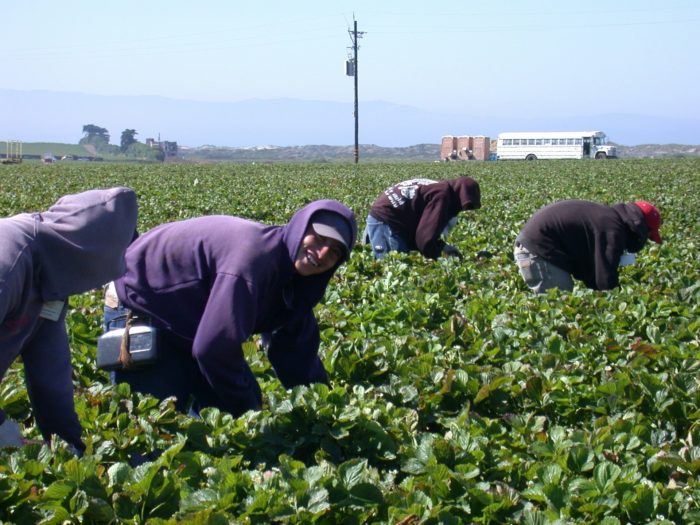 Although the labour shortage is more significant in some sectors, trades and production types than others, it remains a reality for most farmers. However, things are progressively changing, with the sector undergoing major transition.
Strenuousness, rural life's lack of appeal, lack of training, wage level and a generational slump are among the many reasons put forward to explain how difficult it is to hire in agriculture. "I've been looking for a farm mechanic for more than 3 years. And if you need specific skills, it's even more complicated," explains Nicolas Foucher, vegetable producer in Les Deux-Sèvres. In the business for over 10 years, he remembers a time when he had to turn down job applicants. However, for the past 5 years, he has had to rely on staff seconded from Bulgaria to cope with the increased seasonal activity. He also notes a high turnover among his teams due to contract interruption, sick leave and recruits who do not show up or leave after a few hours. He is sometimes forced to hire 6 or 7 people to ensure that 4 will actually be present the whole season.
So, to avoid hampering farm development everyone has to work more, and work life ends up taking priority over private life. "Not being up to date with certain tasks, such as weed management, can have consequences over 10 or 20 years if these are self-propagating weeds. If work is underperformed due to a lack of
employees, the whole production and farm's health status are impacted" emphasizes Nicolas Foucher, before adding that he is forced to "entrust specialized tasks that it has not been possible to complete to multipurpose employees, trying to provide them with as much training as possible so they can do everything".
"Poorly promoted" agricultural professions
Given the decline of family farms in which generations of farmers succeeded each other, it is now necessary to attract workers, who are unfamiliar with the
agricultural world. However, agricultural work is intrinsically excluded from urban centres and is also known for its harshness, which does not make it a
dream job for those who are not from the agricultural community. What's more, the image associated with agriculture in general has been tarnished in the public's
eyes over recent years. "Agricultural professions are poorly promoted", admits Luc Pierron, a winegrower in Beaujolais and Vice-President of France's Service de Remplacement (providing temporary agricultural work cover), who sometimes struggles to find candidates to cover farmers on leave in case of work-related accidents, sickness, maternity or paternity and training, etc. "People still think it's low-wage physical work that requires no skills or qualifications. This is no longer the case, but people just don't know!"
Whether the jobs have lower added value or more qualified profiles, the difficulty remains the same. Mylène Gabaret, Director of Apecita (the French association providing employment support for executives, engineers and technical staff in the agricultural and agri-food sectors) notes the gap between recruiters' job offers and candidates' expectations. "There is an idealistic view of the job and in contrast the actual job content proves disappointing. For example, the "Research/Experiment" role sounds attractive while in actual fact it is more field experimentation than pure research. So, they don't apply". As a result, of the 14,000 job offers published by Apecita last year and the 17,000 registered candidates, it was still not always possible to find the right person.
Change image… and practices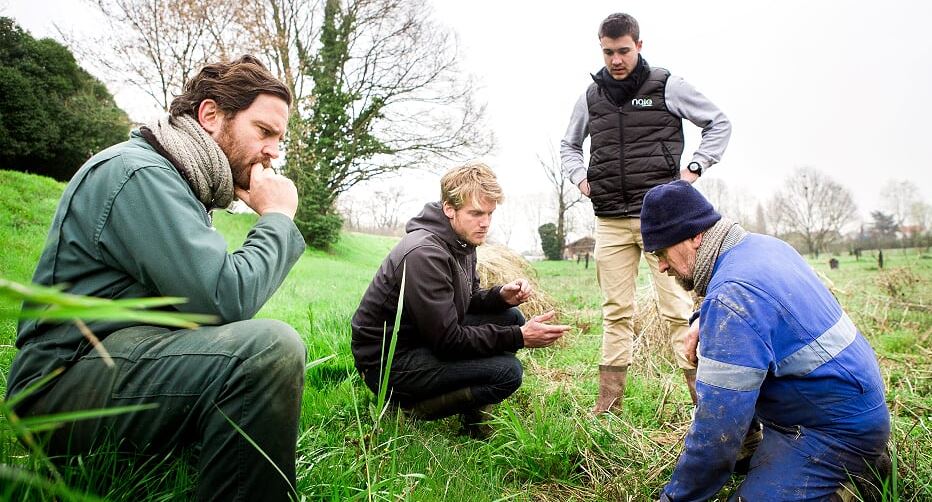 According to Mylène Gabaret, it is important that agricultural professionals rethink the way they recruit so they can adjust to a new generation whose motivations have changed, but also because the sector has undergone profound changes and it is a fact that very few people know. "When we provide employment support, we pay particular attention to the "employer brand", anything that can promote the farmer: modern infrastructures, emergence of new jobs, company values, etc. The intention is not to deceive applicants but to show the reality, by highlighting the benefits as well, the job access conditions, the prospects for growth." She also emphasizes the importance of professional immersion through internships, learning, farmer testimonies and meetings, so as "to get an inside view".
The profile of agents attracted by the Service de Remplacement reflects this: they are often young graduates who want to complete their training and value the diverse and experimental nature of taking on new tasks on a daily basis. "Agriculture has indeed evolved. We need IT specialists, engineers, mechanics, drivers, people who know how to manage data… enough to make people want to return to agricultural professions" says Luc Pierron, very satisfied with the dialogue initiated with training centres over the past years. The training paths have been updated and the courses made shorter to encourage professional retraining in agriculture, new skills and jobs of the future have been included in the programmes. "This is all gradually encouraging people back, with proper, more complete training, making them more operational when they start work."