Agricultural Innovations: the robot Oz has its distributor in the United Kingdom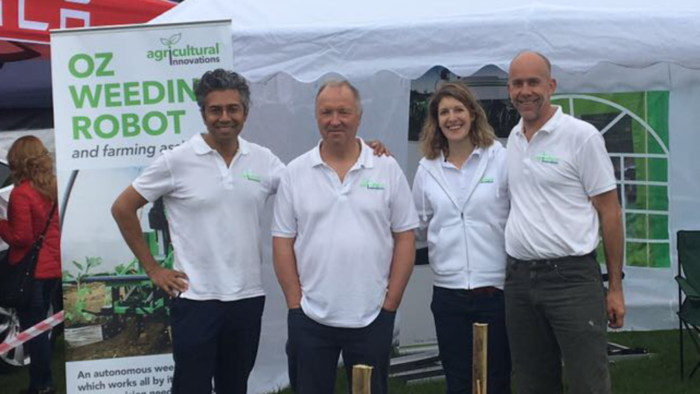 Since its creation, Naïo Technologies has always had the mission of developing agricultural robots to help farmers all over the world in their daily tasks with new technologies, while democratizing organic farming to make it healthier and more human.
To this end, we have sought a new distributor to represent us in the United Kingdom and Ireland: Agricultural Innovations. After a meeting at our office in Toulouse, this partnership with our new distributor has already been successful: a first robot Oz has just been delivered in the United Kingdom!
We asked Mr. Prag Mistry, the company's CEO, to share his motivation for setting up this partnership.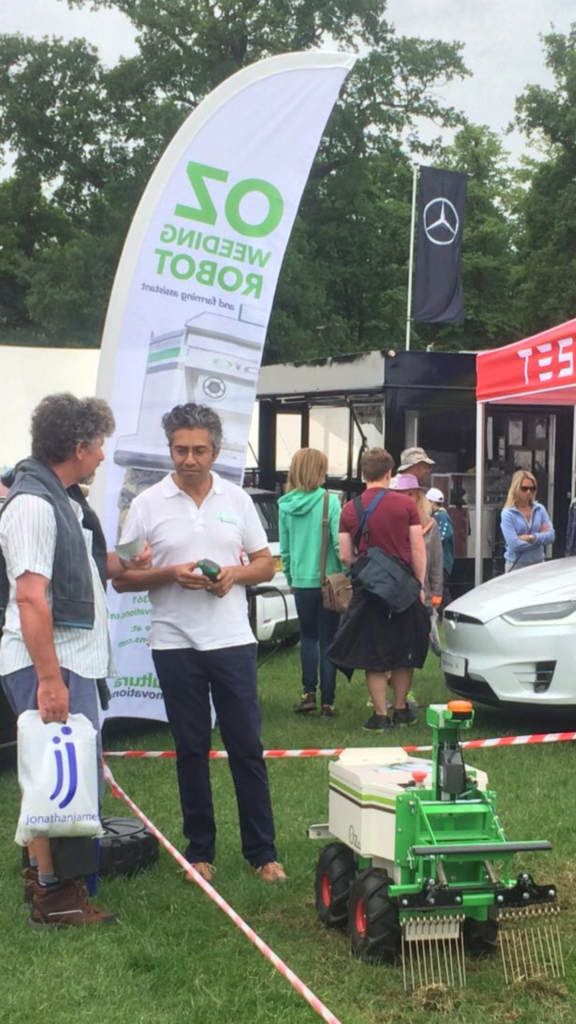 Naïo : Why did you choose to sell the robot Oz ?
Prag Mistry, Agricultural Innovation : I met Julien and the team at Naio through a farmer friend of mine. We came to see Naïo in Toulouse in January 2017 and I was impressed with the warmth, passion and team spirit that was prevalent throughout the office. I was enthralled with the pioneering technology and impressed with the teams diligent efforts to deliver a great product.
N : What are your main assets to sell Oz robots? What is your experience in that domain?
PM : My 25 years of commercial experience in fresh produce gave a clear perspective of the opportunities with Naio technologies. Farmers work hard all year round and quickly realise what tools work in their domain. Especially new technology tools.
Following detailed discussions, it was agreed that I would be the exclusive agent for Naio Technologies's in the UK & Ireland. With a friend I set up Agricultural Innovations Ltd. and we arranged for the first Oz robot to be delivered to the UK.
N : Have you already participated to specialized fairs in your country?
PM : Within the last month we have attended two agricultural shows, (Surrey County Show and South of England Show) and met a number of potential customers. We are in the process of doing demonstrations and hope to receive orders for Oz and Dino.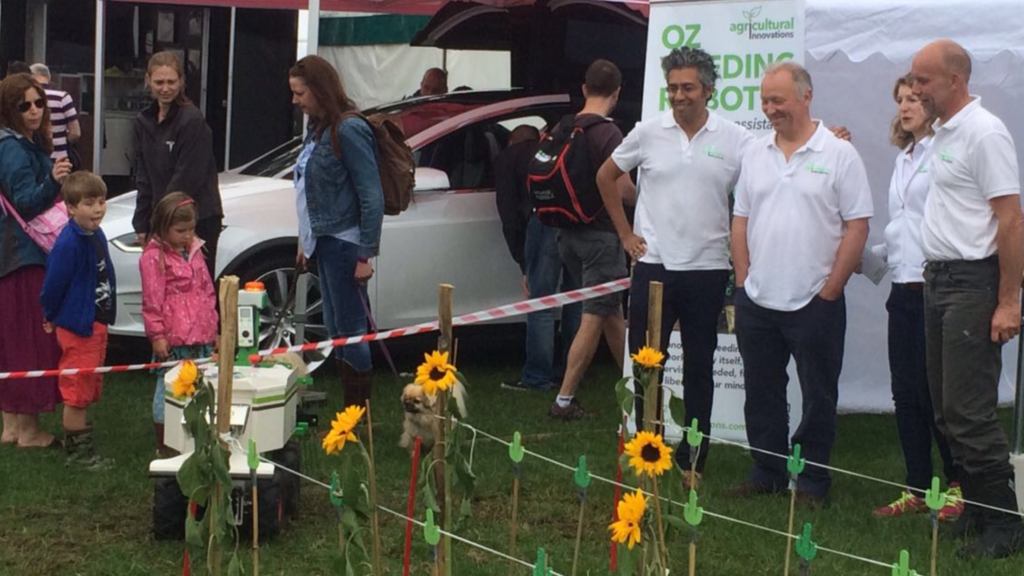 N : What is your point of view on robotics in agriculture ?
PM : With a growing demand for food due to population growth the need for more efficient farming methods has never been greater. The internet generation are connecting in ways never seen before and sharing great ideas. I am convinced Naio Technologies have established a strong position in the field of Agricultural robotics and although these are early days, the future looks bright.
To contact Agricultural Innovations, it's here:
E-mail : info@agri-innovations.com