Benefits
Effective and precise mechanical weeding, without herbicides, which respects your soil and crops.
With a 8 hours per day autonomy, you can easily schedule your weeding interventions when they suit you best.
Ted is easy to use. The universal mounting frame offers the possibility to adapt various tools.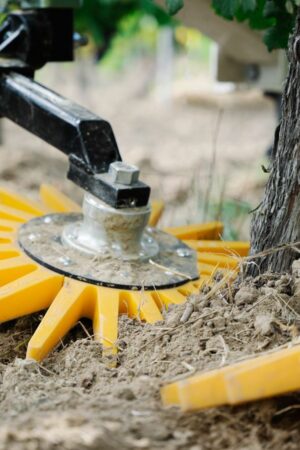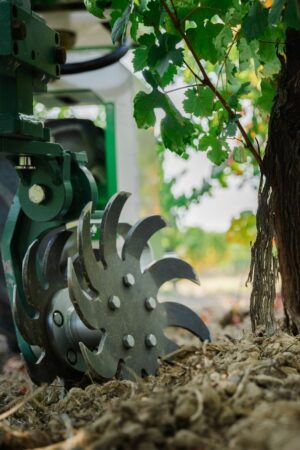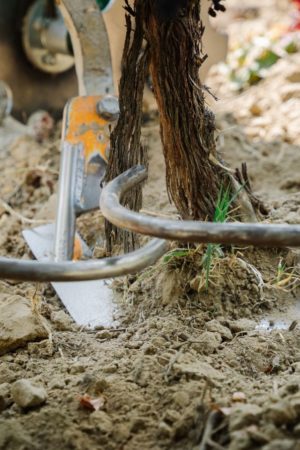 Mechanical inter-vine tools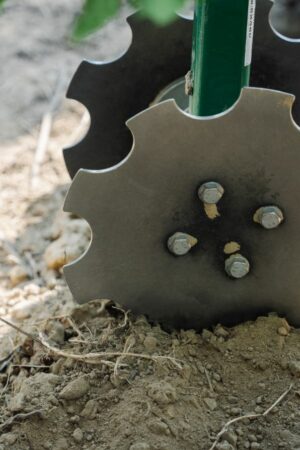 Technical specifications
Length 450cm
Width 142 - 185cm (adjustable)
Height 200cm (+/- 30cm adjustable)
Weight 1.7 t
Energy 100% electrical
Work output Up to 5ha/day
Autonomy Up to 8 hours
Speed Up to 6 km/h
Traction Up to 30% slope
Navigation GPS RTK
Safety On-board security system
Made in France
The Naïo team is present in the field, listening in order to find solutions and adapting the robot to the farm's needs. I'm quite surprised how easy it is to use. You can quickly learn to control the robot with very little training.
I'm very happy with the work done: Ted even goes looking for weeds where our traditional inter-vine tools don't usually go!
With a 100% electric high-clearance tool, we can decrease our greenhouse gas emissions, the soil is less compacted and we have eradicated weedkillers in the vineyards that were still using them.
The future stoppage of some weedkillers makes you think and working the soil requires a lot of manpower. With real problems recruiting skilled workers, the robot absolutely has a place in this project.