The Oz toolbox
The torsion spring
The torsion spring is a mechanical weeding tool that's designed to comb crop rows to weed them.
The concept is very simple: it consists of a spring that is mounted on a 
hoe share
 or a
five-teeth harrow
 and will scratch the crop rows soil to destroy young weeds in its path.
How to install the torsion spring on Oz
The torsion spring is very easy to install as it's already attached to its holder and the inter-row tool. However, please remember to check the spring's inclination in order to allow it to weed the row efficiently. You'll also need to adjust the program the Oz robot runs on and set a new "distance from edge" so that the robot works as close as possible to the crop base.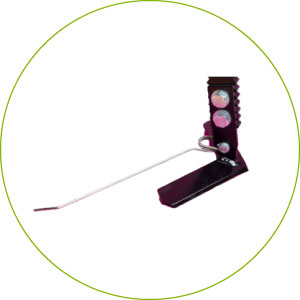 Image 1 : The torsion spring and its holder.
When to use the torsion spring with Oz
On light and uncompacted soil. If the soil is well prepared, the spring will enter the soil efficiently.
On crops with a solid base or on crops that are ridged or earthed up.
On dry or drained soil.
On very young weeds (at the filament or seedling stage). The torsion spring is less efficient on weeds that are already well developed.
The torsion spring is often used when the crop can no longer be weeded with the spiked harrow. However, just like the latter, torsion springs are only efficient on very young weeds. As a consequence, it's necessary to use the tool weekly in the summertime. Another interesting approach is to alternate between using the torsion spring and passing the weeding brush to create and deconstruct ridges and efficiently weed your crops.
Need more information on the Oz torsion spring?
Don't hesitate to contact our technical support team