Our new robot to weed and hoe vineyards
VINEYARD WEEDING ROBOT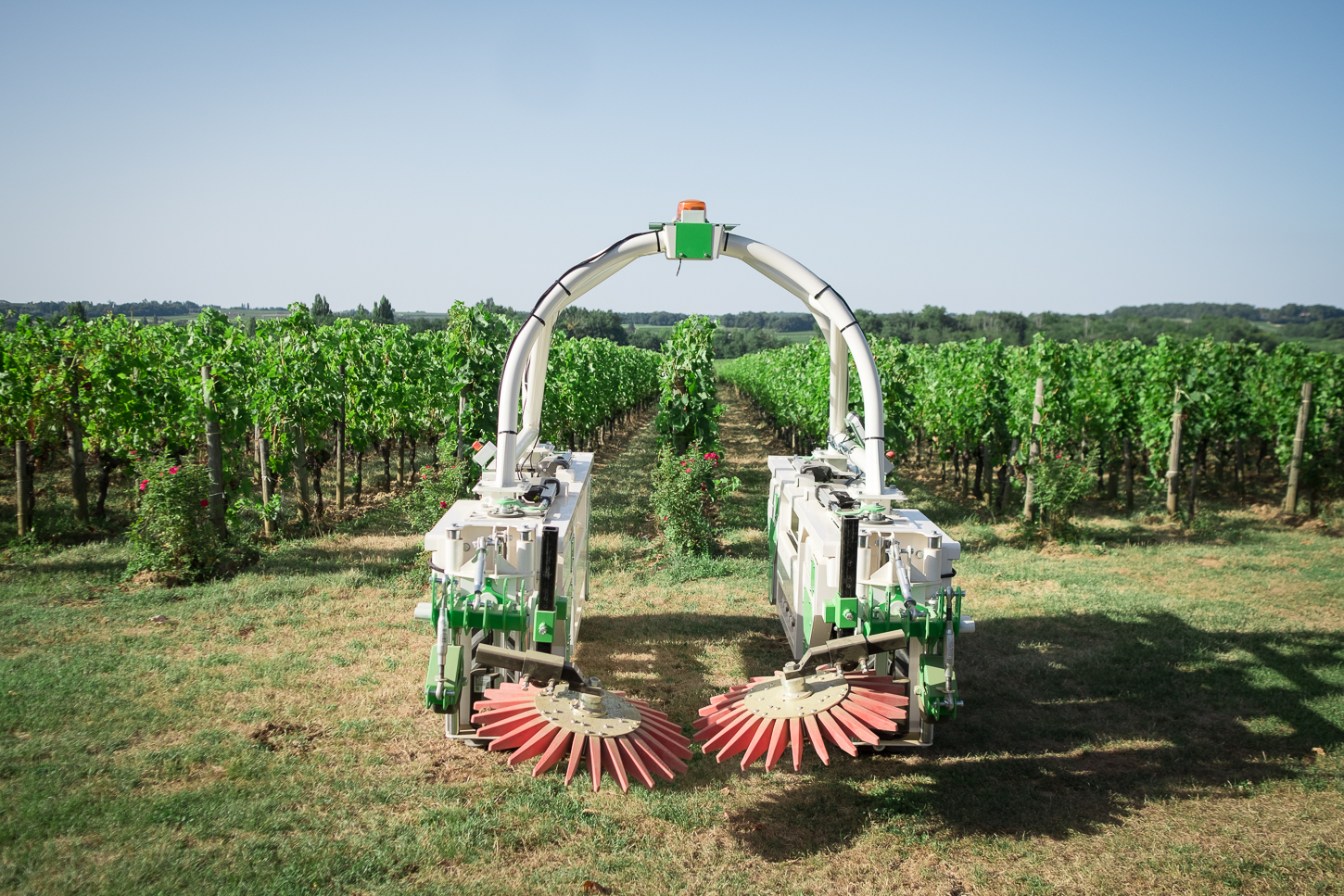 Our project:

state-of-the-art vineyard weeding
Naïo Technologies strongly believes modern technology is here to solve old problems by using an innovative approach. We're currently working on various projects to illustrate our expertise and know-how. One of these projects is a new straddling robot that will  improve working conditions for wine growers and reduce their workload while respecting nature and the environment.
It is a collaborative project that is co-financed by the Midi-Pyrenees region, the IFV technical centre for vineyards and wine and the LAAS-CNRS robotics research lab in Toulouse.
We are conducting real-life tests on our prototype since 2016.
Sales and marketing of the vineyard robot will start as soon as 2017.
A multifunctional straddling robot for vineyards
A single robot will be able to weed and maintain a surface of about 25Ha.
Its main task will consist of mechanically hoeing and weeding unwanted in-row herbs and weeds.
The robot will also integrate other functionalities, such as mowing, leaf thinning and trimming operations.
Ted vineyard weeding robot
Size : width 1m80 and height 2m.
4 driving and steering wheels.
Electrically driven.
Maximum work speed 4 km/h.
Estimated weight : 800kg.